GÅR STORBRITANNIA I OPPLØSNING?
Fra: https://www.theguardian.com
Sinn Fein, the former political wing of the Irish Republican Army (IRA), overtook the DUP to win the most seats at elections to the region's devolved assembly at the weekend, the first time a party seeking to leave the United Kingdom came out on top
——————————————————————————————————————–
SERBIA PÅ VEI MOT AUTOKRATI?
Fra: https://www.theguardian.com
Democracy watchdogs and civil society activists in Serbia have warned that the country is sliding towards autocracy under President Aleksandar Vučić, who was elected for a second term this month with a large majority.
——————————————————————————————————————–
SER UT TIL Å ENDE MED OPPGJØR MACRON MOT LE PEN SOM SIST
Fra: https://www.theguardian.com
The rightwing presidential candidate Valérie Pécresse has promised to rewrite the French constitution in order to fight crime and illegal immigration, as she tried to boost a flagging campaign that risks her party imploding if she fails to reach the final round next month.
——————————————————————————————————————–
MOT KAOS PÅ NYTT I ITALIA?
Fra: https://www.vg.no
Italienske presidentvalg er til forveksling lik konklavet som utser ny pave. En avgrenset forsamling stemmer og stemmer – og stemmer igjen – til én kandidat, omsider, har fått flertall.
——————————————————————————————————————–
KONSERVATIV KANDIDAT TRUSSEL MOT ORBAN I VALGET TIL VÅREN
Fra: https://www.theguardian.com
Márki-Zay, a conservative churchgoing father of seven, is the candidate for prime minister of six opposition parties, spanning social democrats to the former far right, who united to take on Orbán. "After 16 years it's the first time the opposition has a real chance to win," Róbert László, an election specialist at the Political Capital institute in Budapest, said.
——————————————————————————————————————–
INTERESSANT UTVIKLING I IRSK POLITIKK
Fra: The Guardian
In 2021, Sinn Féin, the political party associated with the IRA for much of the Troubles, has moved into pole position to lead the Irish government in what could be the biggest shake-up of the state's politics since its foundation 100 years ago.
——————————————————————————————————————–
EUROPA HAR BLITT MER USTABILT
Fra: https://www.theguardian.com
Threats from Russia and China, a weaker US security alliance and internal discord expose fundamental strategic weaknesses.
——————————————————————————————————————–
LYNRASK LANGTRANSPORT I EUROPA?
The European Union is clear on its goal to be climate-neutral by 2050. Transport accounts for a quarter of the EU's greenhouse-gas emissions. The European Green Deal seeks a 90 per cent reduction in these emissions by 2050. But the road is still long and some drastic changes will be required.
——————————————————————————————————————–
QUO VADIS, GERMANIA?
Fra: https://nationalinterest.org
Will the coalition of such unequal partners—SPD and Greens, on the one hand, FDP on the other—survive for four years?
——————————————————————————————————————–
UROVEKKENDE SIGNALER FRA BALKAN
There are alarming echoes of the 1990s sweeping across the Western Balkans today. And as talks on the European Union's enlargement into the region stall, there is a disquieting common factor in the crises facing Bosnia and Herzegovina, Kosovo, and Montenegro: The Serbian government is actively backing efforts to destabilize them, supporting internal proxies, and threatening their sovereignty and territorial integrity.
Coupled with Russian meddling, EU division and NATO weakness, this is proving to be a lethal mix. Progress that was made in the region in the 2000s — toward peaceful, prosperous, multiethnic states — is being undone, and the space is wide open for troublemakers. The time has come for NATO and the EU to work together and take action to arrest decline and protect the progress that was made.
——————————————————————————————————————–
NY STJERNE PÅ FRANSK HØYRESIDE
Fra: Dagsavisen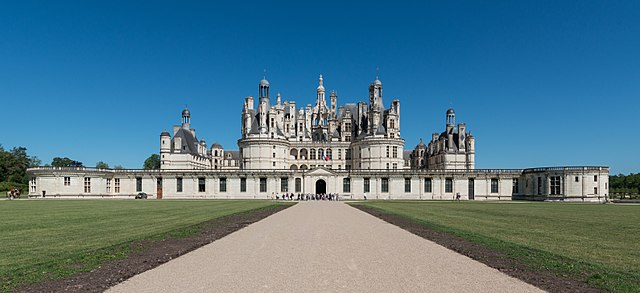 Konspirasjonsteorier, påstander om at kvinner egentlig vil domineres av menn og anklager om rasisme, islamofobi og homofobi. Eric Zemmour er blitt kalt en fransk Donald Trump og flyr høyt på meningsmålingene før det franske presidentvalget.
——————————————————————————————————————-
SERBISK NASJONALISME SKAPER SPENNING I BOSNIA-HERZEGOVINA
Bosnian-Serb leader Milorad Dodik is stoking the nationalist flames in his country and would like to secede from Bosnia and Herzegovina. It is a dangerous path in an explosive region. What can the EU do?
——————————————————————————————————————–
KAN HØYRELEDET KOALISJON STYRTE ORBAN I 2022?
Fra: https://www.theguardian.com
A six-party opposition alliance that aims to topple Hungary's Viktor Orbán in elections next year has pulled four points clear of the authoritarian prime minister's Fidesz party after electing a common leader, according to an opinion poll.
——————————————————————————————————————–
HVEM BLIR FRANSK PRESIDENT TIL VÅREN?
Fra: https://www.theguardian.com

Emmanuel Macron and the far-right hopeful Marine Le Pen look set to be joined by numerous other candidates in the French presidential election. We look at the latest polling, and introduce some of the most likely candidates.
——————————————————————————————————————–
EUROPA BYGGER GJERDER MOT FLYKTNINGER
Siden Berlin-murens fall i 1989 har det blitt bygget over 1000 kilometer med murer og gjerder bare i Europa. Det vil ikke hindre folk i å flykte, men det vil koste liv, mener flyktningekspert.
——————————————————————————————————————–
TRUSSELEN MOT RETTSSIKKERHETEN I POLEN
Fra: https://www.theguardian.com

Vilified as enemies of the people, judges have cast off their robes, hired a minibus and gone on a nation-wide road trip to explain why they're defending the rule of law.
——————————————————————————————————————–
SPENNENDE OG VIKTIG VALG I TYSKLAND
Fra: https://www.theguardian.com
A savvy electoral campaign against two lacklustre opponents has put the SPD leader ahead in the polls to succeed Angela Merkel,
——————————————————————————————————————–
EN REISE GJENNOM DET GAMLE JUGOSLAVIA I 2021
Fra: https://www.spiegel.de/international
The disintegration of the socialist multiethnic state of Yugoslavia began 30 years ago. Today, its successors still lack stability, and nationalists are increasingly setting the tone. Are the young democracies drifting away from Europe? A journey through a torn region.
——————————————————————————————————————–
NORD-IRLAND ER 100 ÅR
Fra: https://www.britiskpolitikk.no
Det er i år 100 år siden Irland ble delt og den britiske provinsen Nord-Irland ble opprettet. Etter delingen i 1921 har grensen på den irske øya vært utgangspunkt for kontroverser, konfrontasjoner og politiske problemer.
——————————————————————————————————————–
VIL POLEN NEKTE Å GODTA EUs RETTSSYSTEM?
Fra: https://www.theguardian.com
Poland's top court has ruled that measures imposed by the European court of justice against the country's controversial judicial reforms are unconstitutional, in a decision that could have far-reaching implications for the bloc's legal order.
………………………………………………………………………………………………………………………………………………………………………
LE PEN OG MACRON LIDER NEDERLAG I LOKALVALG
The far-right National Rally party failed to secure a single region in the decisive second round of voting for France's regional elections, according to preliminary results.
The second round had been seen as a key test for Marine Le Pen who had been hoping to win in one of the country's regions.
——————————————————————————————————————–
HARDHENDTE METODER MOT MIGRANTER
Research conducted by DER SPIEGEL together with other media partners shows that Croatian border officials are brutally pushing back asylum-seekers, including babies, pregnant women and children with disabilities.
VÅGER SKOTTENE Å TA SPRANGET?
Fra: https://www.cfr.org
Politics in Scotland is quite dynamic and became even more so on May 6, 2021, during the regional elections in the United Kingdom, which included elections for the Scottish Parliament in Edinburgh. Scotland's future is now set on a possible collision course with the conservative-led government in Westminster, and the outcome may well be independence and a breakup of the United Kingdom.
——————————————————————————————————————–
KAN DET BRTISKE ARBEIDERPARTIET GJENVINNE TILLITEN?
In last month's local elections in the United Kingdom, the Labour Party clinched one seat by the toss of a coin. The vote count for a position on the Barnsley Council in northern England found the Labour and Conservative candidates tied for first place. Calling heads or tails was the only way to break the deadlock. It can sometimes seem as if the fate of the Labour Party as a whole is similarly hanging in the air.
——————————————————————————————————————-
MARINE LE PEN PÅ OFFENSIVEN FORAN LOKALVALG I FRANKRIKE
Fra: https://www.theguardian.com
At 4am on weekdays, Isabelle often thought about the French far-right leader Marine Le Pen. An airport worker in her 50s, she had a pre-dawn commute along the Côte d'Azur and spent it worrying that her pension wouldn't be enough, that crime was increasing. She began to believe the far right's promise to give "national priority" to French people over non-nationals in jobs, housing and welfare, driven by her feeling that "immigrants" seemed to be doing better than her.
——————————————————————————————————————-
FORAN EN SPENT SOMMER I NORD-IRLAND
Fra: https://www.theguardian.com/
They gathered in their thousands at the top of the Shankill Road with banners and drums to send a message to the far side of the Irish Sea, where a treacherous prime minister played his charade in a kingdom no longer fully theirs.
——————————————————————————————————————–
FORHOLDET TIL KATALONIA KONFLIKTFYLT I MADRID
Fra: https://www.theguardian.com/
On Sunday thousands of people, among them the leaders of the three parties on Spain's right, will once again gather in the Madrid square that boasts the world's largest Spanish flag to protest against the Socialist-led government's handling of the Catalan independence crisis.
——————————————————————————————————————–
BIDEN VIL REPARERE FORHOLDET MELLOM USA OG EUROPA
Fra: https://carnegieeurope.eu/
At the NATO summit, President Biden will have to deal with Donald Trump's pernicious legacy. The biggest challenges include Russia and Turkey, both of which have undermined the alliance solidarity.
RUSSLAND OG KINA ØKER SIN INNFLYTELSE PÅ BALKAN
Even after Brexit, there is one part of Europe where both the U.K. and the EU must urgently refocus their efforts and work together: the Balkans.
The south-eastern European region serves as a microcosm of the challenges that U.K., the EU and allies across the West face globally, and as a significant test of our capacity to meet them.
——————————————————————————————————————–
ELENDIG REULTAT FOR VENSTRESIDEN I TYSK DELSTATSVALG
Fra: https://www.theguardian.com/
Angela Merkel's Christian Democratic Union (CDU) fought off a challenge from the far right in a state election on Sunday that was seen as the last big test for Germany's political parties before a national vote in September that will end the chancellor's 16 years atop German politics.
VENEZIA KVELES AV TURISME
Fra: https://www.theguardian.com/
Anti-cruise ship campaigners in Venice claim they were "deceived" by the Italian government as hundreds protested against huge vessels docking in the historic city's port on Saturday.
DET ENESTE BUDDHISTISKE OMRÅDET I EUROPA
In the extreme southeast of Europe lies Kalmykia, a republic of Russia. Mostly Buddhists live here. For the 12th part of our series «Extreme Places» we payed the region a visit.
KAN SKOTLAND BLI SELVSTENDIG?
Fra: Council on Foreign Relations
After its victory in Scotland's May 6 parliamentary elections, the Scottish National Party (SNP) vowed to hold a new referendum on independence from the United Kingdom. However, pro-independence forces will face opposition from London, and the implications of an independent Scotland for the European Union—and for other European independence movements—remain unclear.
MIGRANTER KAN BRUKES SOM POLITISK PRESSMIDDEL MOT EUROPA
Fra: https://www.theguardian.com/
On the outskirts of the Spanish city of Ceuta, a warehouse has been hastily transformed into a makeshift shelter for young people, their actions watched over by hired security. Days after joining an unprecedented influx of 8,000 migrants into Spain, the fate of these minors who arrived alone has become a thorny issue, stretching far beyond the north African enclave.
ØSTERRIKES KANSLER I HARDT VÆR
Fra: https://www.theguardian.com/
The political future of Austria's high-flying chancellor, Sebastian Kurz, is in question after it emerged that he is being investigated for lying to a parliamentary committee during the "Ibizagate" affair.
EUROPA ÅPNER OPP
MADRID/LONDON – As its vaccination drive reaches a third of adults and COVID-19 infections ease, Europe is starting to reopen cities and beaches, raising hopes that this summer's holiday season can be saved before it is too late.
TRE KANSLERKANDIDATER I TYSKLAND
This fall, a politician with the Green Party could become German chancellor for the first time. Annalena Baerbock is a far more dynamic candidate than her conservative and center-left competitors – and she could be poised for a senior position in the next government, if not the country's top political office.